So stupid a photo of me that I had to post it publicly! Cocktail time on the African plains.
Emma hadn't before been camping, and had some apprehension about sleeping in a tent. Pity us having to sleep in this one. July 20-21, 2009. Shamwari Game Reserve, near Sidbury, Eastern Cape, Republic of South Africa.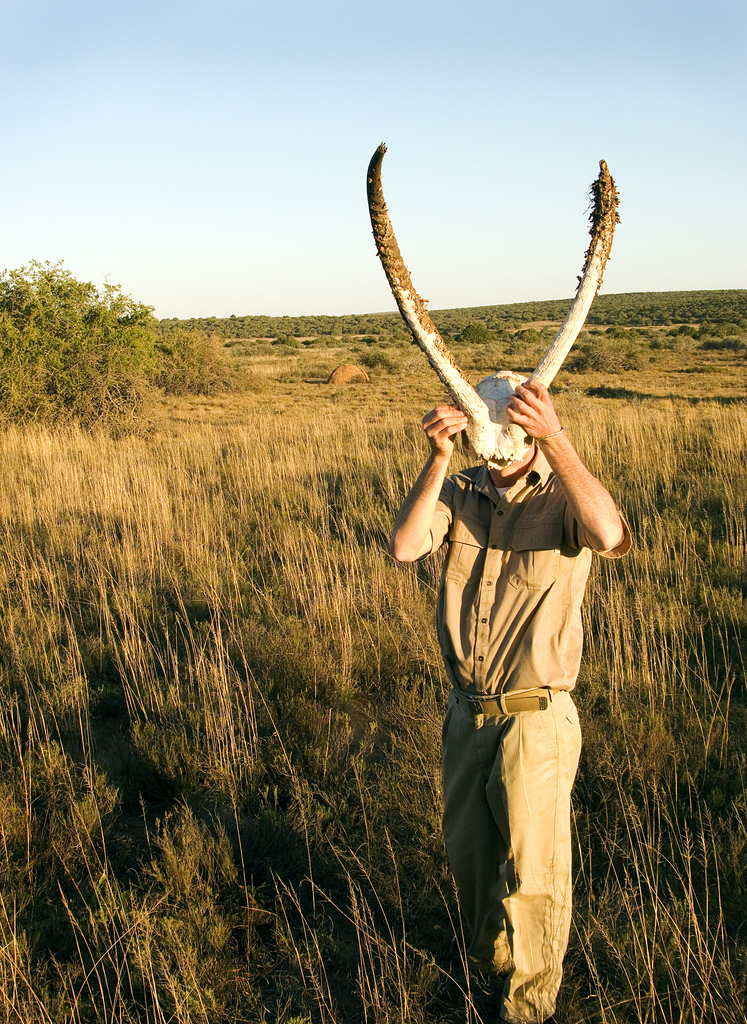 I am back from a summer spent mostly in South Africa. I'll be uploading many safari photos.